Blondie's Glass Tag
You will need the Toadies Mosaic blur filter
You can get it here.
Here is the psp plain glass file and here is the girl in psp format
Install the filter to your plugin filter folder. Just save it in there.
Open the glass image and the girl image or one of your own.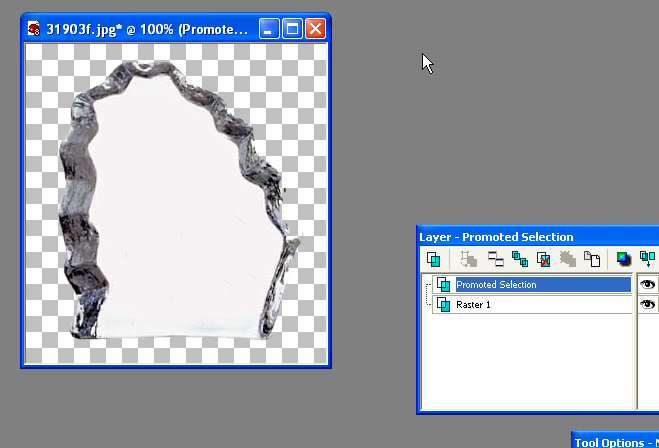 Note the glass is in two layers. That's so you can change the opacity of the glass.
I usually have mine set at about 52%. Minimize for now.
Duplicate the girl image.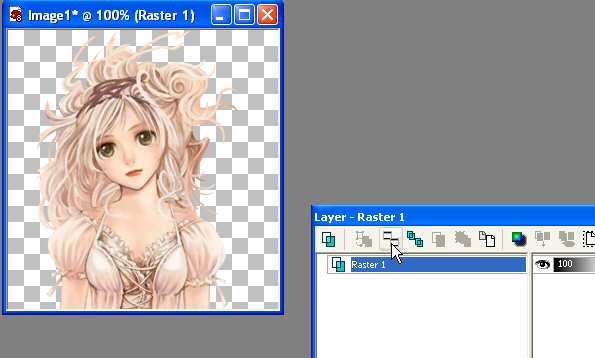 Cut the girl image out from the duplicated image. Fill with white.
Mask/from image
and pick the girl image name. OK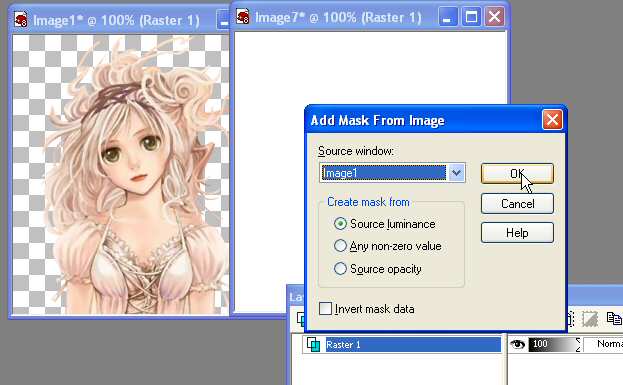 In psp 8 I deleted the mask from the mask layer as shown.

ok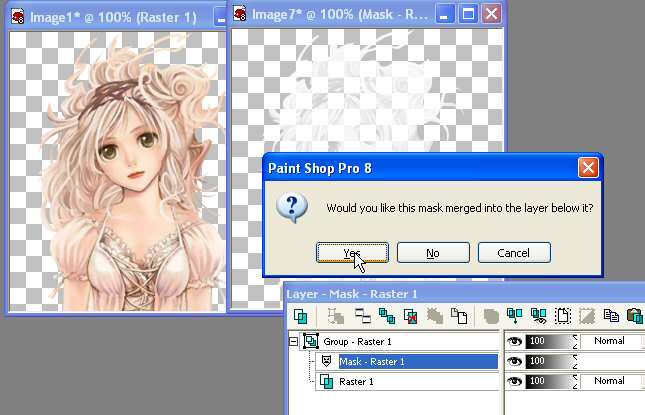 Then I drug off that layer to make a new white mask image.
The the other girl images.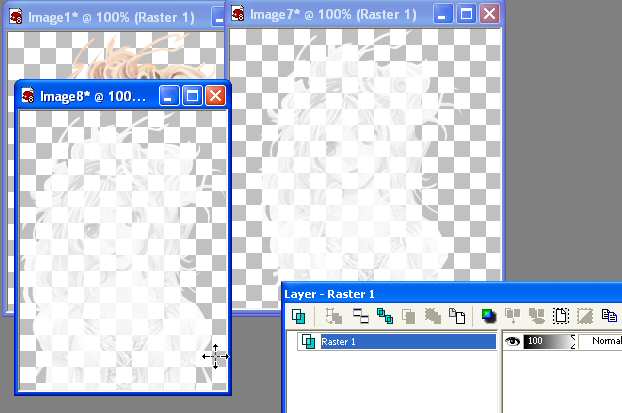 add a light shadow as shown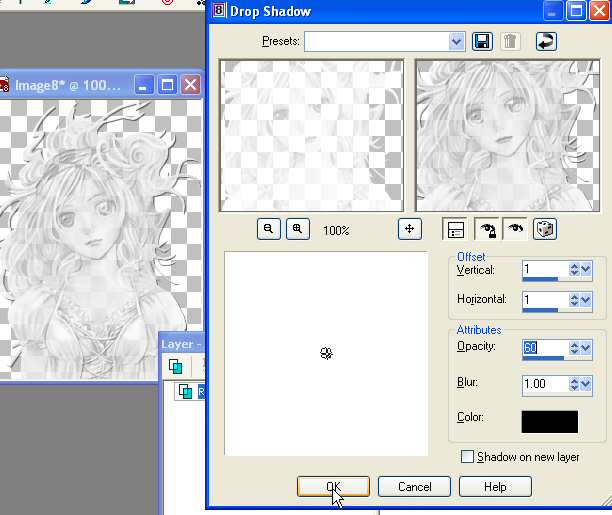 Copy and paste the girl layer to the glass image.