Circle of Friends
Open Animation shop.
Open the attached fairy or one of your choice.
Open a new image 350x400 You can crop it later.
Effect/Insert Text Effect
Wheel effect. Click on Font to set the text and font.
Type your text, you will need to add a space, under score line or dot
to expand out the circle effect. You may have to click on ok then
back and forth a bit to get the circle size correct.
I have mine set for 12 frames.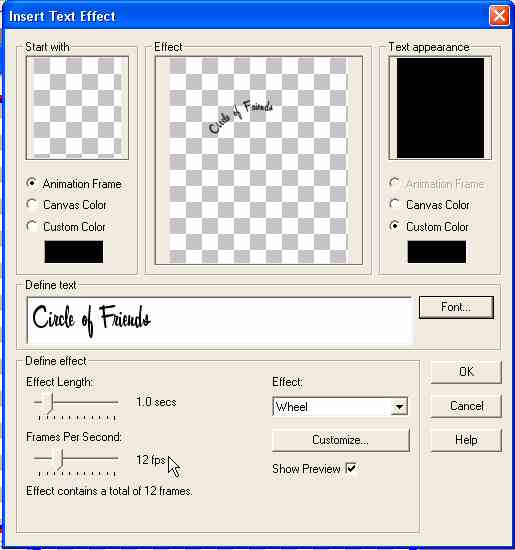 Click ok when your happy with the effect.
Click on the first empty frame and cut it away.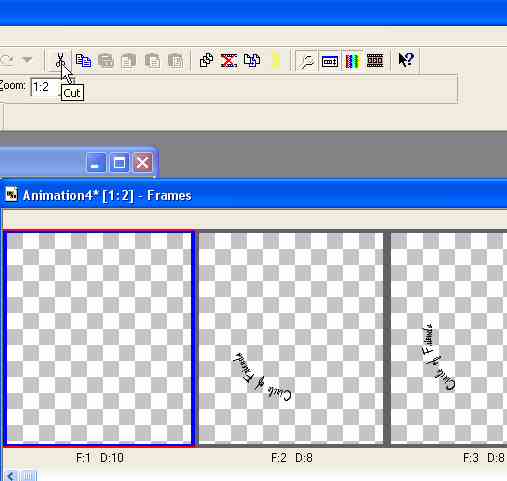 Open a new image the same size as the circle text image.
Copy and paste the fairy where you want her to be.