Puzzle Tag
Using Xenofex2 from AlienSkin.com

Start with any image and name you like.
Merge visible. Duplicate the layer 6 times.
Leave one layer original with no puzzle applied.
X out all the layers but the one your working on.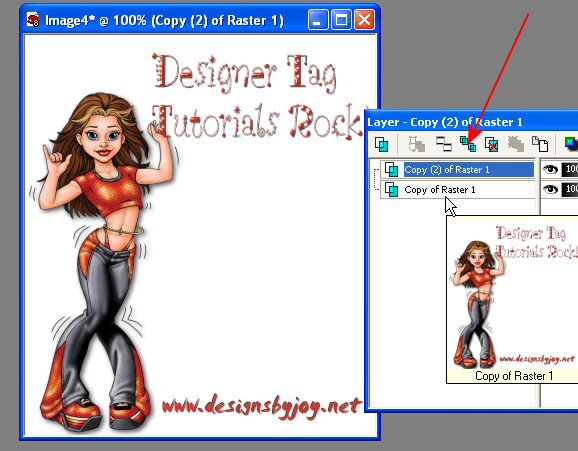 Apply the Puzzle filter. Set the number of columns you want.
Click to knockout some pieces. Ok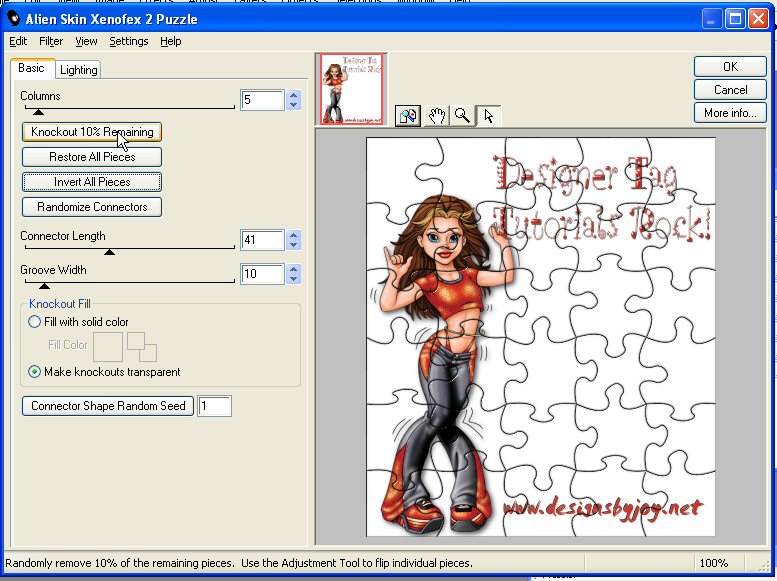 X out that layer.
Click on the next layer. Apply the filter again.
Clicking only on the knockout.
You can click it a couple of time to remove even more pieces.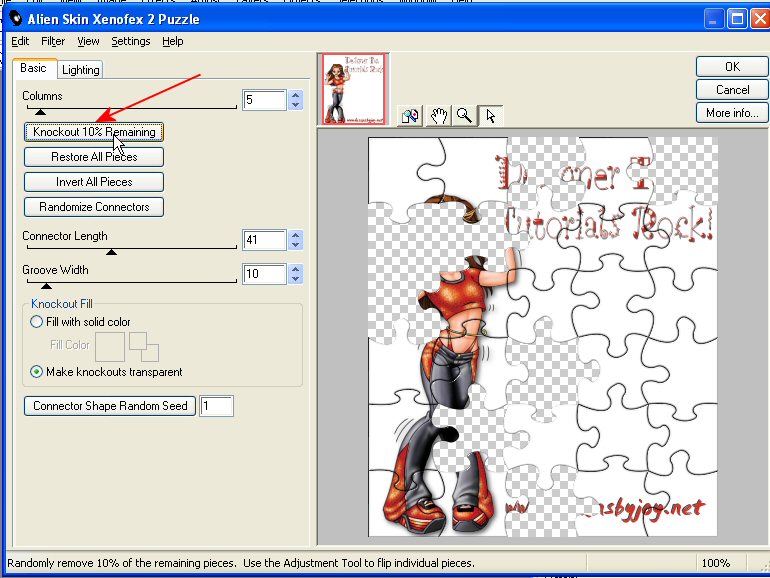 Continue until you have the tag almost gone.
add more duplicated layers if you need.
Be sure all layers are un-Xed.
Save the image as a psp file.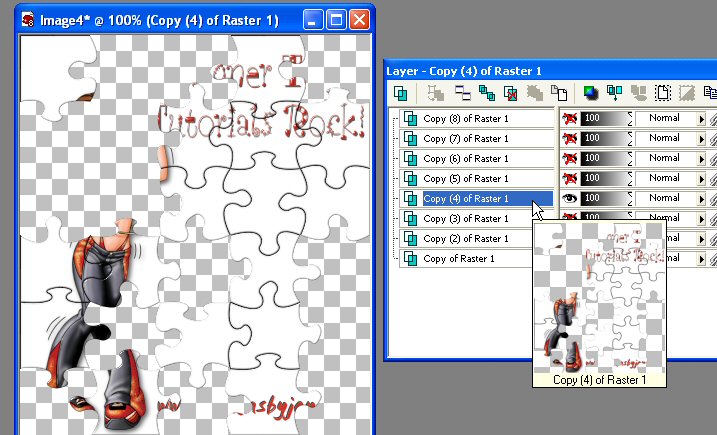 Open in Animation Shop
CTRL A to select all frames.
Shift R to reverse the frames.
Shift S to resize all the frames if needed.

Click on the first frame.
Add an empty frame as the first frame.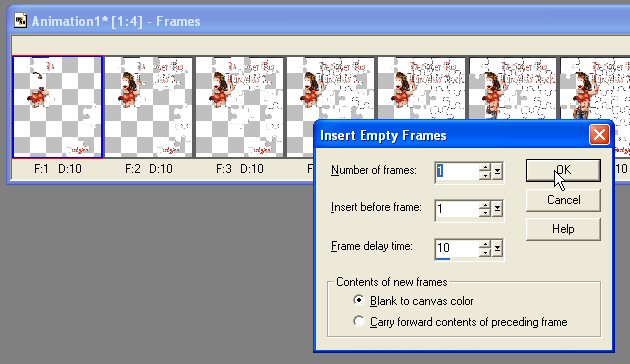 fill with white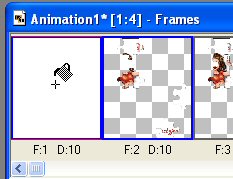 CTRL A to select all the frames.
Right click and set the time of the frames.
Click on the last frame only, set to a higher number.
I added a bit more time on a few of the frames.
save as a gif. Be sure to set your background color.
And you should end up with something like this.