Your State or Country
Show off where you live. If you don't live in the US,
use a map of your country.
I have a star shining where I live.
Here is the zip file with the US ding font, star and font.
Use your own graphics about where you live.
This tag will be very much about Your tastes.
Open a large image. click on the text icon, Vector setting.
After you get your shape, surround it with the selection tool and select.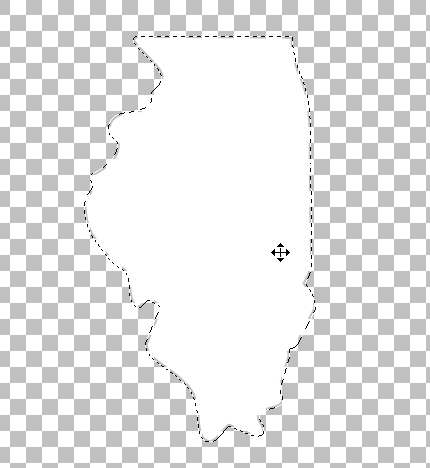 Here I used a large image of an Eagle.
I positioned it/inverted the selection/cut away the excess/
selections/select none/
Open Blade Pro. Use the shiny preset from the other tutorials.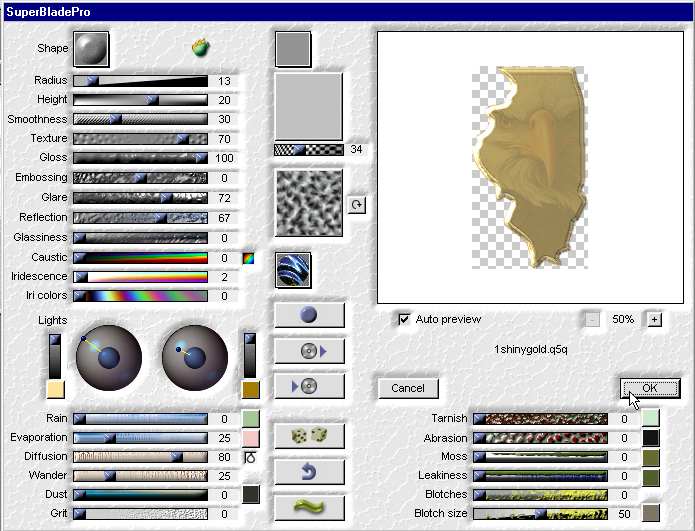 Like this.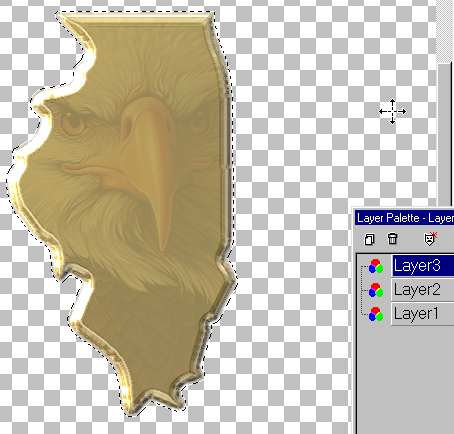 Add your state name.