Chalk-Board Tag
Download this zip file with the board and girl in tube format.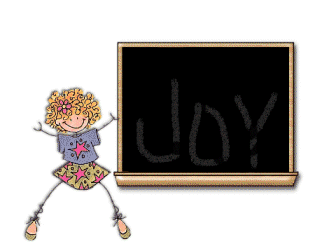 Open a large image 500x500
Position the girl and the board to how you want them.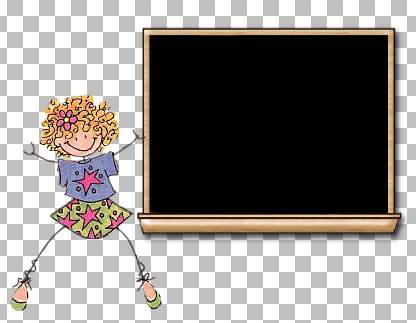 Fill the bottom layer with white.
Give the girl a shadow. The board has one.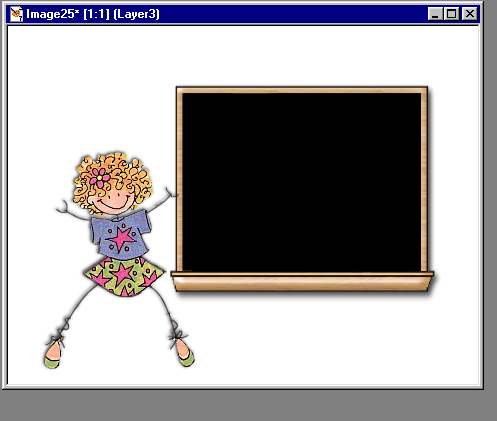 Click on the brush icon,
click on the tool palette. Then click to change brushes.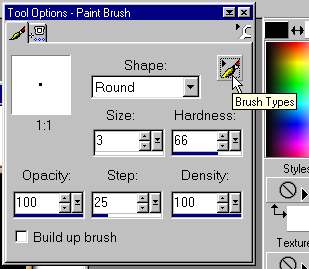 Click for the Chalk effect.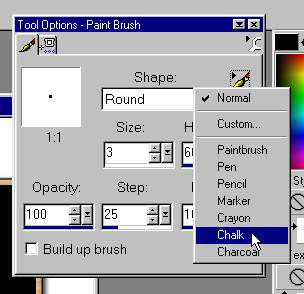 I used white for the chalk.
Add your message.
Like this.
Merge the visible layers.
Return the brush to normal.
Click on black for the color.
Duplicate the layer.
black out some of the text.
As if you were writing your name in reverse.
Duplicate the layer with each change.
Continue duplicating and 'erasing'