Break Out

This tut uses Xenofex2 available at AlienSkin.com
Open a new image 250x300 fill with white.
Here is the animated diddle saved in layers.
Duplicate the white image 5 times.
Use the selection tool and draw an oval on the second layer.
X out the rest of the layers for now.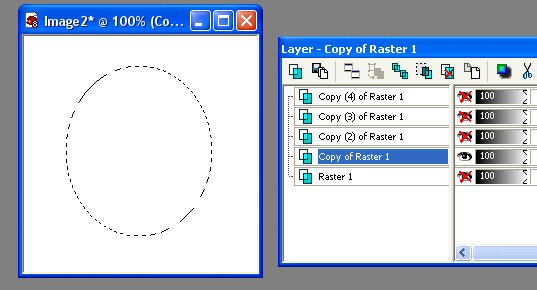 Xenofex2 - Rip Open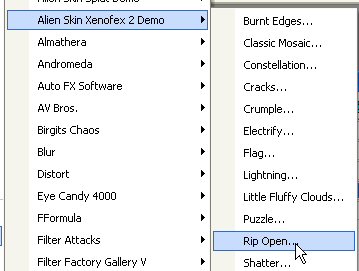 This is the setting I used.
Keep the selection until your done with the 4th layer.
Click on the third layer and apply this setting.
Click on the forth layer and use this setting.