Edges with Splat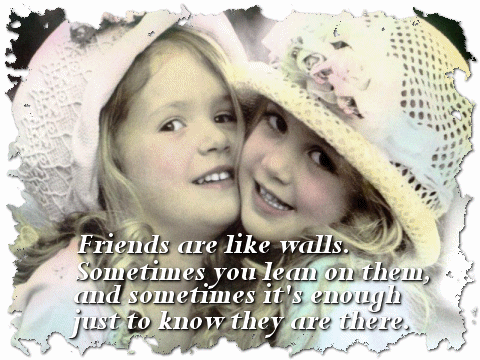 Splat is very cool.
It takes many other filter effects and joins them in one program.
This effect is much like Filter Attacks.
Open an image you like, Right click and promote it to a layer.
Click on your plug-ins to get the Splat Edges.
Play with the settings to get the effect you like.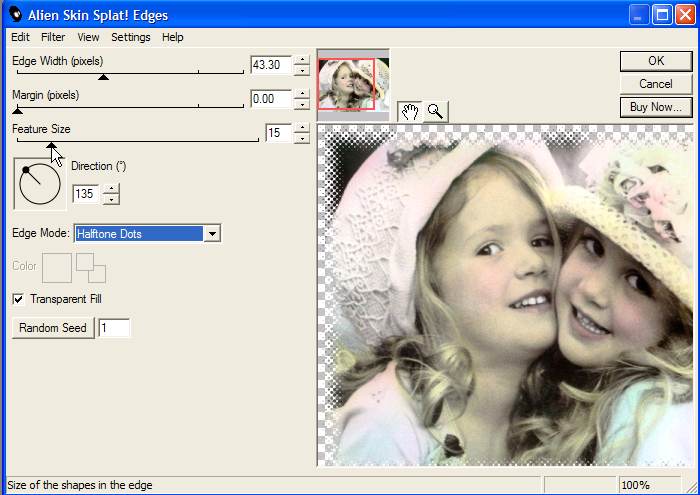 Drop down the Edge Mode to get different effects.
And if you want the edges to be transparent, click on the box.
Get the effect you like, then click OK
If you choose transparent edges, add a drop shadow if you like.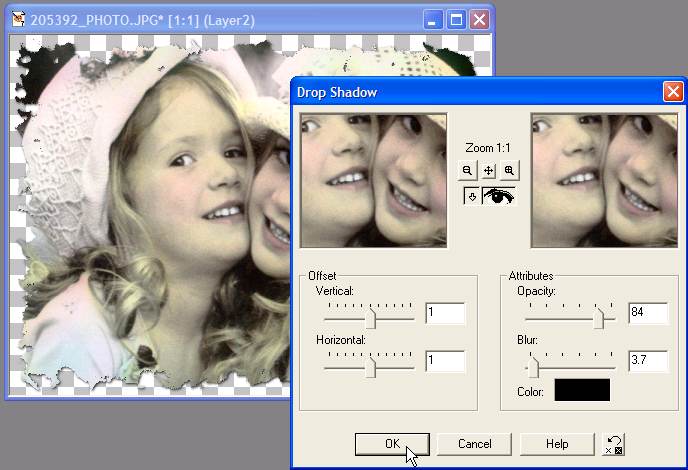 I added a white background and merged the two layers.
Duplicate the layer.
Add a saying to layer1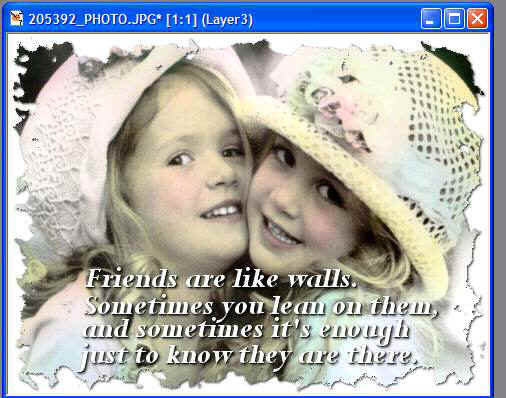 Add a saying to layer two
Save as a psp file.
Open in animation shop.
CTRL (control) A to select all the frames,
Right click/Animation Properties
Set your delay per frame time.
Be sure to set the time high enough so people can read your saying.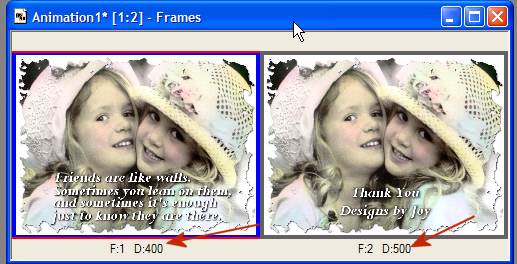 Save as a gif.
Instant calling card, signature tag.
I hope you enjoy this tutorial!
Email me